I love the game of soccer and most children all over the world do too. I have found that giving a soccer ball to someone can build a bridge to sharing the Gospel.
Thank you to those who have been part of supporting our ministry. Last month we were able to send Talking Bibles, complete soccer
uniform sets and balls to China and Nepal.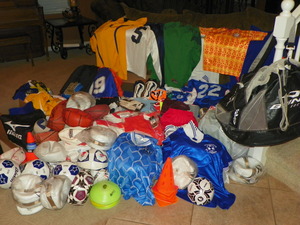 Before Being Bagged
This week we sent a Mission's Team to India with all the sports equipment pictured.
Sent some to Serbia too.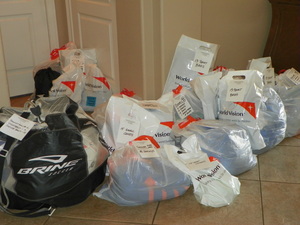 After Sorted and Bagged
Check out this cool video about how we've used soccer on the mission field. Click HERE to watch video.
---
---